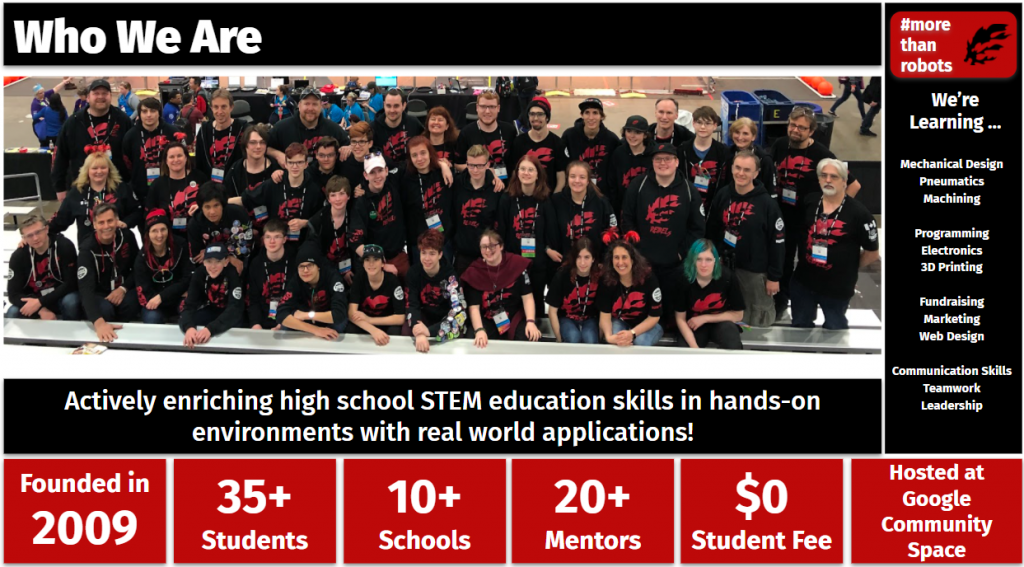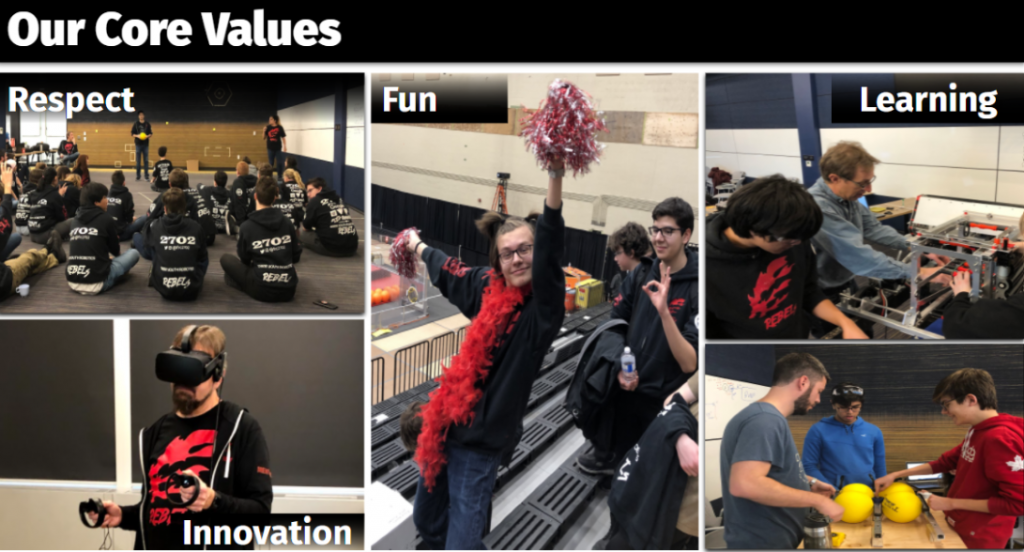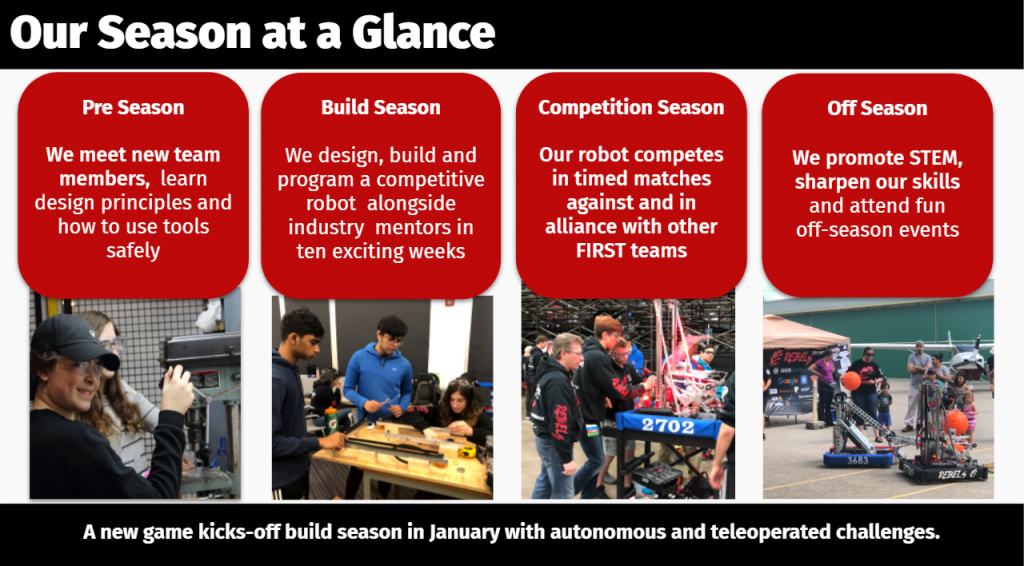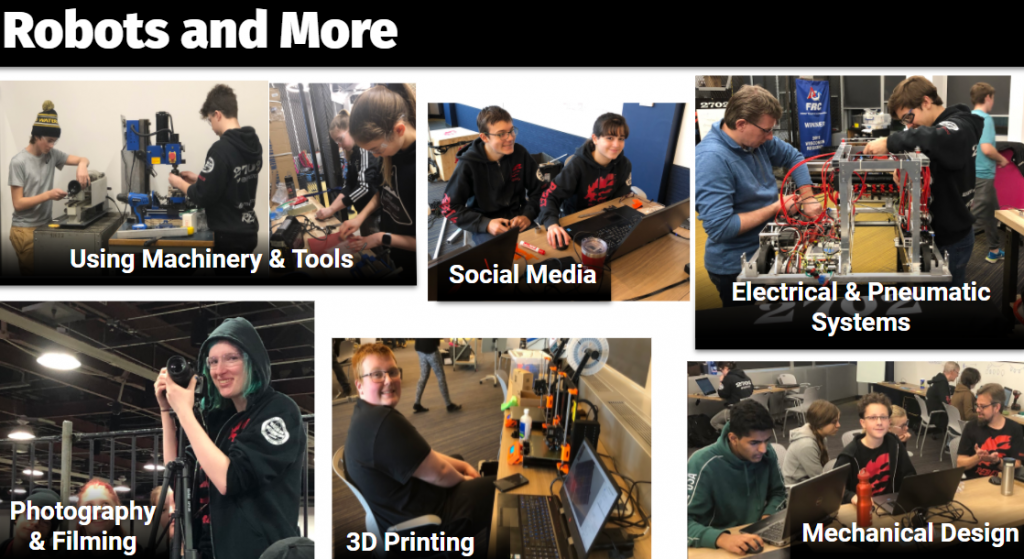 Team 2702 Rebels is a FIRST Robotics Competition team (FRC) for students in grades nine to twelve. Rebels have become a force to be reckoned with, winning various awards, competitions and traveling to FIRST World Championships held in the USA. In addition to our growing reputation at competitions, Rebels do not hesitate to get involved with the community through numerous outreach events.
Our mission is to inspire a unique array of knowledge, creativity, and pride from our experience on a highly respected team. Our program inspires students to pursue careers in the fields of engineering, science, technology, math, and business. Rebels not only creates future abilities but also instills important life values such as teamwork, goal setting, and confidence just to name a few. This is accomplished with our dedicated mentors and countless hours the team spends together throughout the robotics season. Our mentors work alongside the students ensuring success in a healthy, fun, learning environment. 
Every day the Rebels strive to live up to FIRST's core values of reaching out to other teams. We have done this by mentoring numerous rookie FRC teams and FIRST LEGO LEAGUE teams (FLL).
What makes this team great is the support of our sponsors, dedicated mentors, and supportive parents. Thanks to everyone who makes our team possible!